Stone Soup Academy is an alternative provision free school in the centre of Nottingham, serving students outside mainstream education in an environment that encourages their academic and personal development. We are committed to the education and welfare of our students, with the goal of preparing them for reintegration into mainstream education or the personal skills to be successful members of our communities as they enter the world of work.
The foundation of our work is the ambition to create systems that equip young people who would otherwise be left behind. All too frequently, students who are deemed to be difficult or disruptive are faced with a future of unemployment or social disadvantage.
The Academy holds at the heart of its work the ambition to create an environment that fully equips students for their personal and academic development. Our goal is to empower each individual student to achieve in practical, functional, and long-lasting ways. To access futures that when they joined us they did not seem possible to achieve.
With this in mind, we aim to:
Provide a supportive environment that aids the learning and personal development of all students;
Prepare students, where appropriate, for reintegration into mainstream education;
Improve the behaviour and attitude of each student with both adults and their peers;
Reinforce each student's self-esteem and integrity;
Instil an understanding of fundamental British values for citizenship.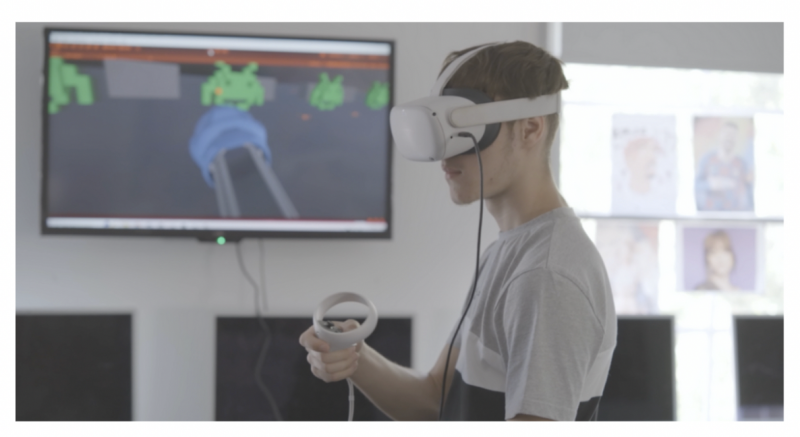 The curriculum offered here focuses on achieving these goals through a wide range of courses to ensure continued student engagement and attendance.
We believe that a diverse curriculum encourages students to develop integrated skills that will more truly prepare them for the responsibilities and experiences of adult life. As an alternative provision academy, a creative outlet increases focus and guides learning. Here at Stone Soup we combine Functional Skills qualifications and core GCSEs in Maths and English with classes in creative subjects such as Media, Music Technology, and Creative Arts and access to Nottingham College and Nottingham Trent University. All of these are aimed at growing the skills and confidence of students as well as teaching them new crafts that could potentially turn into a career.
Students also have classes in PSHE/RSHE which explore a wide range of topics aimed at equipping them for citizenship and ensuring they understand fundamental British values including democracy, rule of law, individual liberty and mutual respect for and tolerance of those with different faiths and beliefs and for those without faith. While these are specifically addressed in form time and PSHE/RSHE, these values are additionally embedded in the curriculum and environment of the Academy. We deliver these aspects through Votes For Schools, an online package that poses a question which allows for debate within the classroom.
Alongside the academics offered, we also have a system that ensures the welfare of our students by providing services to students and their families. Most importantly, our policy is to tailor the learning career of each student to their particular needs, and cross-reference initial assessment with future progress to maintain a positive learning experience.
Individual pastoral support is also available to our students, as well as both individual and group sessions with educational specialists. We maintain regular contact with parents/caregivers and outside agencies involved in each student's welfare to provide the best possible level of support and protection for all-round development, in keeping with our mission as an organisation.