17th May 2019
Dear Parents/Guardians
It is difficult to believe that we are already nearly at the end of our academic year. Students have already started to complete exams and we are looking forward to 'Suits Day' next term.
For our new parents/guardians, Suits day is on Monday 24th June. On this day we take all of our year 11 students out into Nottingham to buy them a suit which they will then wear to our celebration event in the afternoon.  This year we are holding our celebration at the Broadway cinema. Here we will celebrate their achievements and give out awards both serious and some that are a bit of fun. We have been very lucky enough to get sponsorship from local companies, the benefits of what we are able to pass onto our students. These benefits include being able to present the following awards to our Year 11 Students:-
Award for Creativity. Sponsored by Fifteen

Award for Enterprise. Sponsored by Monarch Education

Award for Outstanding Student

Award for perseverance (Never giving up). Sponsored by Nottingham Forest

Award for Most Improved Student. Sponsored by St Mary's Chamber
Each of these awards comes with a £50 amazon voucher.
We also have a great event planned for the 1st July 2019, 'Stand Up To Knife Crime' to which all our parents/guardians are invited. We hope that it will be an engaging way to highlight the issues of serious violence and help start conversations around how we can support you to support your children. There will be drinks and nibbles and a range of local comedians on stage. Entrance is free and by invitation only so we hope to see you all there. Doors will open at 6.30 and it will end at 8.30.
This term, although short, has been filled to the brim with activities, rewards and opportunities and we will continue to work hard to make education a positive experience for your children.
We have taken our Land based studies group out to Manor Park Farm, and our year 9 students visited the National Justice Museum to collaborate on a project called 'Art behind bars'. In June the National Justice Museum will select some of their work and display it in an exhibition, so we are all very excited.
We received some excellent feedback from the Castle museum project regarding a group of Year 10 students who had been working with them to the design of an area of the renovated Castle. The report highlighted the positive impact of their work. We have also been in the Nottingham Post a couple of times for both our amazing Ofsted Outstanding judgement and also for the work that we continue to do with Flo Skatepark in Nottingham. The article showed a couple of our students being awarded brand new skateboards for positive attitude and enthusiasm that they have shown during the sessions.
On the 2nd July 2019 our year 9 students will transition up to High Pavement from our Canal Street site to become our new Year 10 students. Here they will begin their new timetables as our current year 10 students also become year 11. We have planned an evening when will be celebrating all their achievements on Thursday 18th July 2019 4.30 – 7 p.m.
As we move quickly into the final term of the year, I wanted to highlight a few key dates for you:-
Dates for your Diary
All students return to school at 9 a.m. on Monday 3rd June 2019
9 a.m. Tuesday 4th June  GCSE English Paper 1
9.a.m. Thursday 6th June GCSE Maths Paper 2
9 a.m. Friday 7th June GCSE English Paper 2
9 a.m. Tuesday 11th June GCSE Maths Paper 3
Wednesday 12th June 2019, Year 11 students will start their part time timetables. During which time it is crucial that they attend school regularly to complete coursework and any outstanding exams.
Friday 28th June 2019 is the official last day for Year 11 students.
Monday 1st July 2019 will be a training day so students will not be in school during the day however, don't forget the 'Stand Up to Knife Crime' event which will be in the evening.
Monday 22nd July 2019 will be our final training day so students will not be in school.
Our final day will be on Friday 26th July 2019. Please do not book family holidays before this date if your son or daughter are with us.
On a final note, I hope that you have managed to have a look at our brand new website: www.stonesoupacademy.org.uk It contains loads of useful information.
Thank you again for your continued support and it would be fantastic if you were able to join us on the 1st of July 2019 as I know that this will be a fun filled evening at Stone Soup Academy.
Kind regards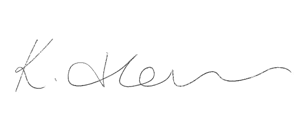 Kerrie Henton
Stone Soup Academy
Principa