Dear Parents/Carers
We have had an amazing time this term at Stone Soup Academy and it has flown by. We arrived back on the 7th January and started our first year 9 provision at our Key Stage 3 site in Richmond House. Our year 9 students have made such a positive start and already they are making such great progress across their subjects. We have now installed cookers so we can start a food course to give our students experience of cooking which they can develop as they transition up to our High Pavement site on the 1st July.
We are also starting a cycling maintenance course tied into enterprise for our year 9 students so they can learn some practical skills, whilst developing their knowledge of business and enterprise.
Lots has being going on at High Pavement. Year 10 and 11 have also been trying new activities as we developed a new relationship with Flo skatepark. During enrichment, students have had the opportunity to develop their skateboarding skills which will also count toward the BTEC sport for those students following this course. Our English students were taken to the Theatre Royal in January to see a production of Macbeth which was a great experience for the learners and one we hope to repeat later in the year as other productions become available. Our Music Technology students had a new experience by joining 44DJ Academy for a day's work related learning experience, in which they had the opportunity to work with industry professionals, working the decks and learning about putting on an event.
We have started a project with the Castle Museum this term and a group of year 10 students are working with a Poet Mr Gee to design a new area of the new museum. This is the start of a working relationship with the Castle that in the future will hopefully develop into other opportunities for our students.
Think for The Future have continued to work with our students enhancing our PSHE curriculum with sessions on pregnancy and personal finances. Think for the Future will continue into next term with sessions examining communication, gang culture and radicalisation and extremism.
Attendance continues to be a focus as we move forward in the year and it is important for the success of our students that you continue to encourage your children to attend and on be on time. We are changing our rewards programme after the half term to give students £5 every day if they arrive on time before 9.15 a.m, they achieve 36 positives and no negatives. This will be paid into their dojo account and in turn will be paid into your child's bank account when they leave in July as long as they have 90% attendance. We also continue to have reward trips for good behaviour and attendance which are aimed at motivating your child to achieve.
As we move towards the exam season it is so important that our students and your child attend all lessons and really try their hardest. They should be super prepared when we reach the exams as they have been completing mock exams in exam conditions since we returned in September. The first actual exams will be Art and Photography when we return from the February half term, you will have received a letter to let you know more. We continue to push to complete Functional skills exams in Maths and English and we will do more of these as we move into next term.
As a reminder for you the GCSE Maths exams will be on  Paper 1 Tuesday 21st May, Paper 2 Thursday 6th June and Paper 3 Tuesday 11th June. English exams will be held on Paper 1 Tuesday 4th June and Paper 2 Friday 7th June. Your child must attend all exams to achieve a grade. We appreciate how stressful exams can be for students but we are here to support them every step of the way.
Thank you for your continued support. It is a privilege to work with your children as we both work together to make a positive difference to their lives and their opportunities in the future.
I hope that you have a great half term break and I will look forward to welcoming back our learners on Monday 25th February at 9 a.m.
Kind regards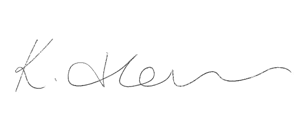 Kerrie Henton
Principal
Stone Soup Academy