We are excited to announce a project with the Nottingham Castle Trust that will showcase the city through the eyes of it's young folk. A group of six Year 10s has been selected to work with London poet, Mr. Gee, who will help the students tap into what the city of Nottingham means to them. The end goal is to have a detailed brief that will then be fully realised by an artist, selected by the students, and put on display in a new stairwell connecting the Robin Hood exhibit to the Civil War exhibit in the newly refurbished castle.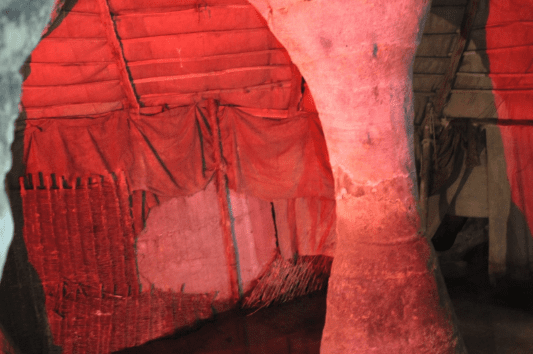 In an effort to better understand the city, the group of students and Mr. Gee have had brainstorming workshops and trips around Nottingham City Centre. Gee has asked, "If Robin Hood is a figment of our imagination, why did our imagination come up with him?" This seemingly simple but complicated question has offered insights into what similarities the students may have with Robin Hood and real life connections to Nottingham.
The visits have included the City of Caves tour and a photography walk around the City, as well as the National Justice Museum and a team building activity. The Caves opened the students eyes to the world beneath their feet and how integral the sandstone caverns were to Nottingham, often serving as homes and work rooms for its poor but just as easily as a veil for its criminals. For the photography walk, each student borrowed a digital camera and took photos of the city in an attempt to capture just how they see it. The photos offer a unique insight into the eyes of the students.
There are two recurring themes that seem to continuously pop up: friendship and loyalty. As we explore Robin Hood and his Merry Men, we will also explore how these themes shape who we are, how they shape our city and how we, in turn, shape the city. And as Robin Hood left his mark on Nottingham and its lore, the students shall, too, in their own impactful way.